The first video of the first track from the first great album of 2012. It even says so right here.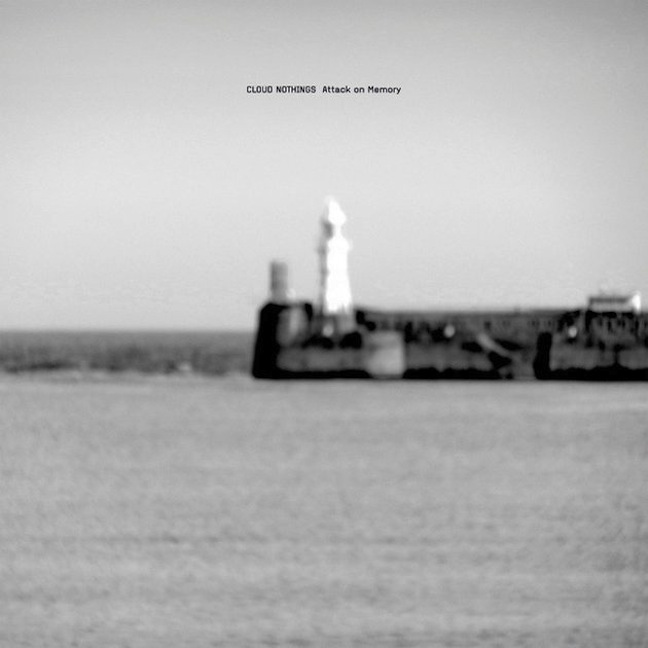 I remember seeing Cloud Nothings at Carpark's CMJ showcase back in October and being surprised. The first time I heard Dylan Baldi's voice, I pictured him being some awkward guy wearing oversized cardigan sweaters, flannel shirts, and torn jeans. Maybe his hair would be in his eyes and he'd be hunched over his microphone. Then I remembered: this was 2011, not 1991. And I was in New York, not Seattle.
Instead, I saw a fully confident, bespectacled, twenty-something that was putting his all into music from an album coming out next year. On "Stay Useless" it seemed as if the two biggest rock bands of the past twenty years had mated, mixing the jangling guitars of The Strokes and throat-shredding vocals of Nirvana. And songs like "No Future, No Past", "Wasted Days", and "No Sentiment" made me want to scramble onstage just to throw myself off. "Wasted Days" especially left me with flashbacks to all the "angst-filled alternative rock" music I heard growing up, with its scrawling guitars and Baldi's declarations that:
I know my life's not gonna change/and I live through all these wasted days/Never thought that I'd end up this way/And I know it's gonna stay the same
The album featuring these songs (and more), Attack On Memory, will be released on January 24th by Carpark Records. In the meantime, click the link above to stream the full album via Complex. 
Halloween just passed and Thanksgiving's right around the corner. So, is it too early for Christmas music? Washington DC-based Carpark Records doesn't seem to think so. Here's the first offering from a free Christmas EP coming soon to retailers from Brooklyn's Class Actress. As Carpark promises, it will be a physical release only and once it's gone, it's gone.
Also, this Honda ad features an ace Class Actress tune from their Journal of Ardency EP.